Top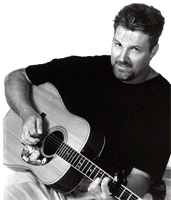 TJ Klay offers harmonica at its finest or an acoustic set guaranteed to touch the heart and funny bone whether performing solo, with "The Trio" or the Nashville- based blues/rock band Ultra-Fix, TJ Klay renders just the best mix designed to make your event a grand success.

TJ's Solo performances include original songs, songs of love, loss, life, faith, hope and relationships that have impacted him in worthwhile ways. Peppered with stories from life's road, TJ speaks to the heart and soul of each listener, while tickling the funny bone with a good laugh and lasting lesson.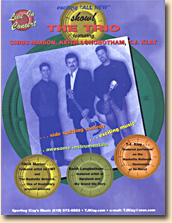 "The Trio" features Keith Longbotham's quick witted humor and banjo acrobatics. He was a featured performer of Opryland and guest performer many times on the Grand Old Opry. Chris Marion is one of Nashville's premier pianists. A producer and arranger, he has twice been nominated for a Dove Award by the Gospel Music Association (GMA). TJ's powerhouse, trumpet-like harmonica, mandolin and harmony singing round out this threesome for knockout performances at conventions, resorts, fairs, churches and venues all across the country.

Ultra-fix features writer and producer Dave Perkins on lead guitar and lead vocals and Reece Wynans on piano and B3 organ. Reece was in The Second Coming with Dickey Betts and Berry Oakley of The Allman Brothers fame and in Double Trouble with Stevie Ray Vaughan. Bass player Richard Price was also in The Second Coming and played most recently with Lucinda Williams. Ultra-fix is a unit guaranteed to "burn the house down". The band is in the studio currently recording a new project.

A Hohner Harmonica Artist for the past 16 years, TJ was featured on the Hohner Harmonica Artist Calendar along with Howard Levy (his favorite), Delbert McClinton and Aerosmith's Steven Tyler. His harmonica of choice is the Hohner Golden Melody, which allows overblow notes enabling him to play chromatically on a diatonic harmonica.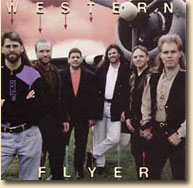 TJ was an original member of the country rock band Western Flyer. His Western Flyer days included two CDs, four hit singles, three CMT videos, 10 TV appearances, and performances at the Kansis City Royal's season openers, the Dr. Martin Luther King Jr. Foundation, and a White House whistle stop tour gig for President Clinton.

His session work has included numerous albums and CDs and jingles for Hardee's, McDonald's, Coors Lite, Jack Daniel's, Bugaboo Creek, Tonka Toys and other national and international brands. He's also jammed with the best, including Michael McDonald, FireFall, Stevie Windwood, Delbert McClinton, John Prine and Jerry Lee Lewis.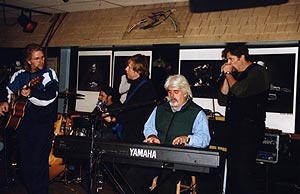 TJ Klay with Michael McDonald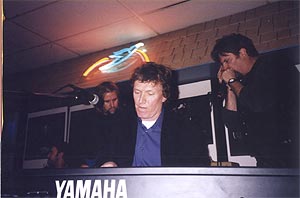 TJ Klay with Stevie Windwood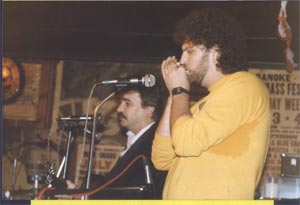 TJ Klay with John Prine 1986
Sporting Klays Music and Trap Shootin' Music are his publishing companies. His song, "I Chose You" was a number one single on the Positive Country Charts.

Solo CDs include Right On Target, All Kinds of People and Keep on Harpin'. Try a sample of TJ' music by visiting the music store.

In the late 70's TJ spent two years touring with the Young American Showcase- produced rock group, Free Fare. Both of the nine month tours garnered the group 500 concerts in high schools all across America.

T.J. Klay is Endorsed by:
Check out the events page for a complete list of tour dates and special events !!!